GIF animations can be an easy way to bring attention to your ads. Yet, even simple animations with only 10 frames can exceed 200k, way over the 40k initial load size required by most publishers. At Adventive we love a good challenge, so when one of our users wanted to pack a 70 frame GIF into a 300×250 static ad, we came up with a great workaround using our Video Component.
Here's how:
Step 1: Prepare your files
After you've built your GIF in Photoshop, go to File > Export > Render Video.
In the Render Video dialog, verify that your file has the following settings:
Step 2: Create your adStep 3: Add your video
Build
Source: Select video asset in the drop down list.
Select video: Select your video from the list.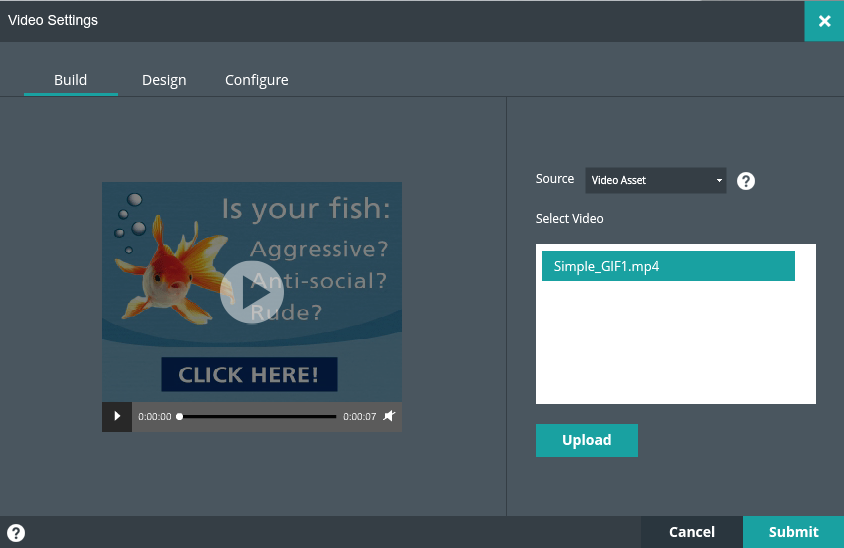 Design
Theme: Select chromeless player.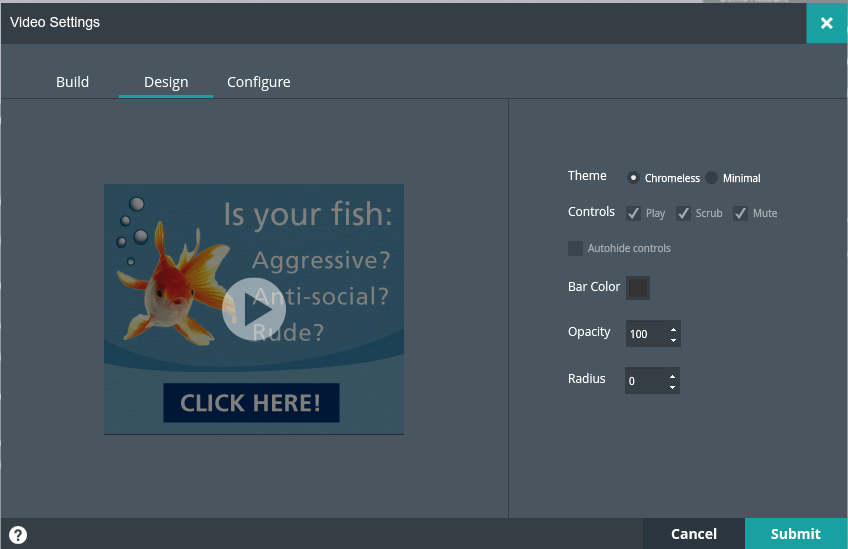 Configure
Check the box for auto play.
Uncheck the Show Loader and Show Replay Button boxes.
And that's it – all under 40k (28k to be exact). Try it out and let us know what you think.