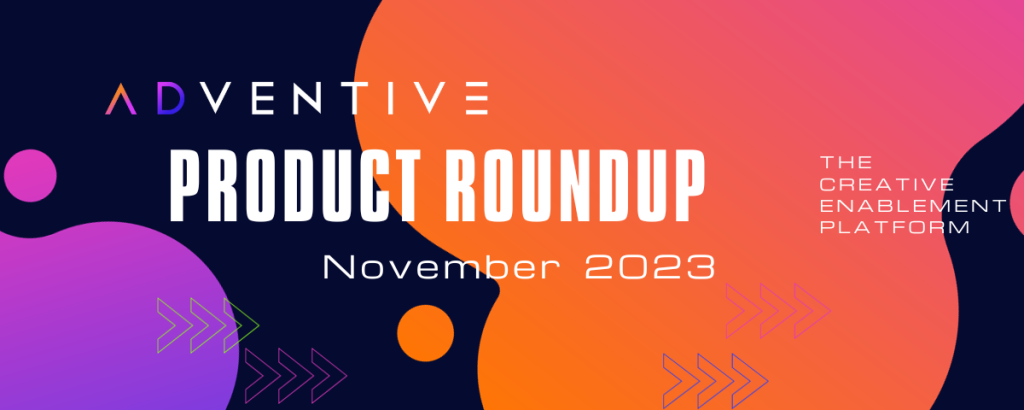 Hi there,
It's hard to believe that we're already in November, surprised by the early darkness when we finish our work days, with Black Friday and the holiday season just around the corner. You've worked diligently to create surprising, memorable, and enticing creative that delivers high viewability and impressions for countless clients.  

In what is surely the busiest season for the majority of our clients, let's take a quiet moment to be inspired as cozy season is upon us. Grab a warm blanket and a steaming cup of tea, and delve into some of our favorite new features and things that we love in this season.   
Bethany Deorukhkar
Product Marketing Manager | Adventive
---
NEW FEATURES
---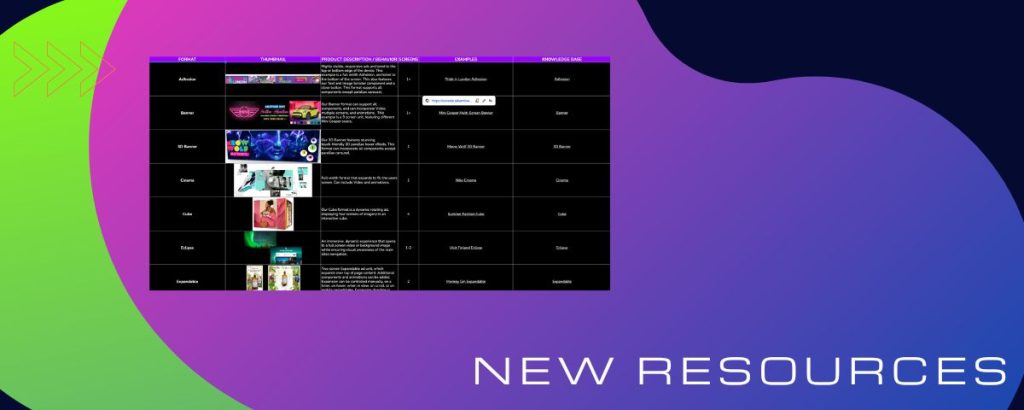 Adventive Resources!
Get up to speed on the latest and greatest from Adventive. Explore our newest offerings, and refresh your memory on our breadth of solutions, so you can innovate your portfolio at any time.
Elevate your creativity with Adventive's native tools. Let's cultivate richer interactivity within your creative by delving into our Overview of Formats, and Overview of Components.
Short on time? Review our offerings with this one page Adventive quick guide.
Grab your sales team, and set up an ideation call with the Adventive team, or peruse our extensive ad gallery for inspiration.
Hover to Scale
We've spruced up our hover events with a new hover to scale feature, allowing you to set the initial and scaled values within the event settings. Demo here: https://tinyurl.com/bdeczwfs
---
THINGS WE LOVE
---
That's So Fetch.
We can't help but enjoy this incredible Walmart Black Friday Deals video. The marketing team channelled their inner millennial nostalgia to produce an unforgettable nod to the 2004 cult classic, Mean Girls. I don't know about you, but I'm with Regina George. "Get in loser, we're going shopping" this Black Friday.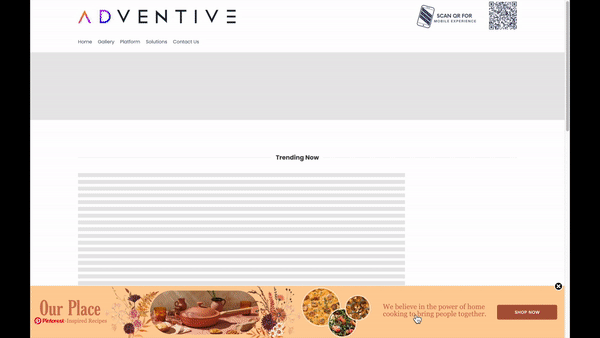 Open as Overlay
Tis the season for entertaining. Whip up something exquisite with this Pinterest recipe adhesion, that uses html imports and open as overlay actions for recipe inspiration. Demo Here: https://tinyurl.com/yjtn6f9j
The History of Social Media Since 2003
The 90s and early 00's feel like a lifetime ago culturally, in that nostalgic time before everyone wielded their own pocket computers. When social media meant 3-way calls and hopping onto AOL instant messenger on the family computer, or passing handwritten notes back and forth to spread "critical information." Let's take a look back at how social media has evolved since the pioneering days of livejournal, and chat rooms, and observe how it has become a pillar in our everyday lives with this nostalgic article from Hubspot.
Fresh Wallpapers
Feel the crisp fall air with this impactful tourism wallpaper, so immersive that you can practically feel the crunch of leaves beneath your boots. Demo Here: https://tinyurl.com/4bhvdn5m
---
RESOURCES
---
Adventive University
Whether you need to onboard a brand new user, or just want to sharpen your skills and try building new formats, our resources and support team are right at your fingertips with Adventive University.
Get Inspired with Our Gallery
We've revitalized our gallery with vibrant and bold offerings, filled with inspiration for your ad portfolio. Explore our plethora of capabilities to see how we can best cater to your rich media ecosystem. Sort by industry, format, component, features, and platforms to find just what you're looking for. Love what you see? We can import ANY of these ad units into your account so you can see how it was built.
Managed Services. $500/unit
Adventive's managed services offerings are available to all customers, for $500 per ad unit* + standard impression pricing.
Traffic ready tags, within 72 hours, guaranteed.
We'll take care of the design, ad build, tag preparation, 3rd party tracking integration, and analytics for you.
Enlist us to manage all of your campaigns, or simply utilize us when your team needs an extra set of hands.
Self service, managed services, or a hybrid approach. We're here when you need us!
Simply contact Adventive's managed services team by sending an email to [email protected], or by clicking the link below.
*Units requiring custom dev work may incur additional charges.