If you've built an ad integrating forms recently, you'll notice some big changes. Last week we released the all new Forms Component-it's easier, faster and more powerful. We figure the best way to show off new features is to…well…show it, so we'll build a 300×600 ad for IBM Analytics that allows users to download a white paper in exchange for some info.
We've designed our screen background in Photoshop, saved them off as JPEGs and uploaded them via the Asset Manager.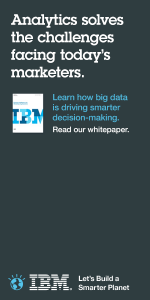 Once in the Ad Builder, we'll select our 300×600 ad template from the library, drag-and-drop our screen one background onto the ad canvas and click on the 'Form Builder' component.
First, we'll add our form fields-name, email and a custom drop down field.
We're asking viewers to select industry from our custom drop down so we'll need to configure our choices.
Now that we've verified our field settings, let's make it pretty. We'll configure our labels, field box and buttons.
The last step is configuration. We can select from three methods for data capture: email, hosted or integration. Selecting 'Email' will send responses to a designated email address, 'Hosted' data can be exported to a CSV or XLS file, and 'Integration' allows you to post your data to your email or CRM vendor. We use MailChimp at Adventive so for this example we'll be adding our new subscribers to an existing MailChimp list.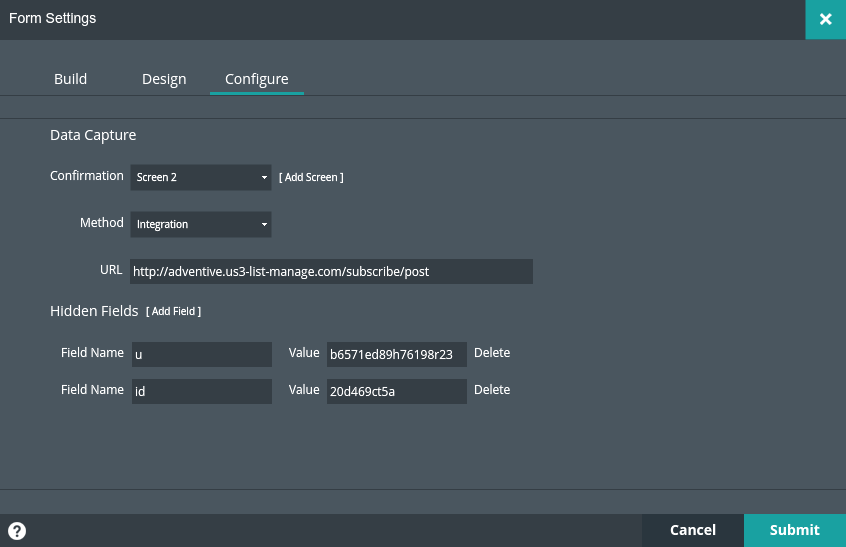 Click submit and our first screen is done.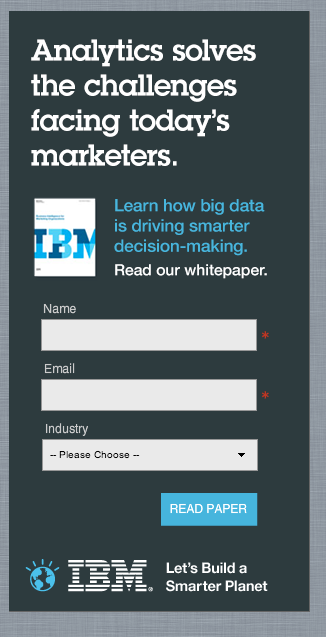 We'll need to create our confirmation screen where viewers will be able to download a white paper once they complete our form. We click 'Add Screen' drag-and-drop our screen two background onto the ad canvas.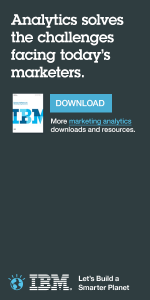 Next, we add a PDF download and use a custom icon (the blue download button) as our target.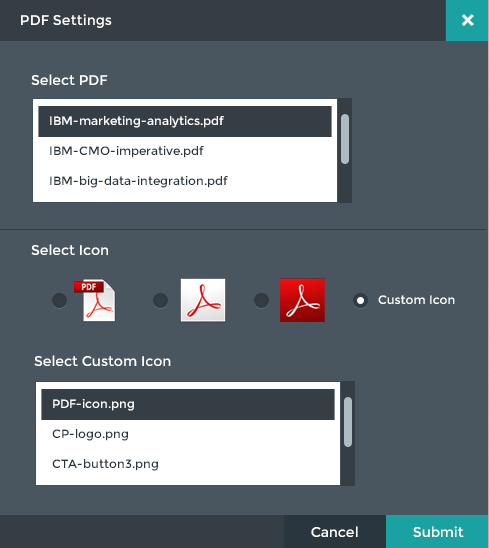 Click save and that's it! We can now preview our kick ass data capture ad live.
Check it out and get in touch to create your own.