Although we love YouTube and YouTube videos – especially Cute Kitten videos, sometimes you need to upload your own cat videos for display units and not have them available on YouTube for the world to see.
The wait is over, available today you can now host your videos with Adventive and let us stream them for you.
See below how to add a custom video to your ad units in 5 easy steps.
1. Upload any MP4 file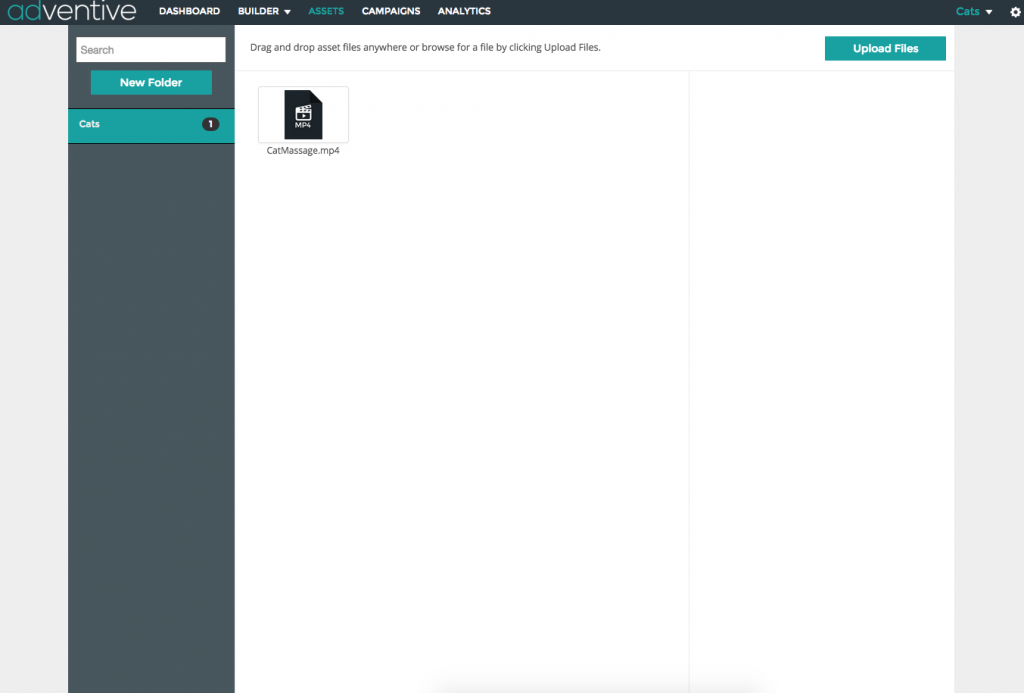 2. Open or create a new ad unit in the builder and select "Video" from the Components menu.
3. In the Video Component Properties, select Video File from the source dropdown to upload or select a video asset. Select your video by clicking the input box marked "Default" under the Video File.
4. Select your newly uploaded video or click the cloud icon at the bottom of the window to upload one.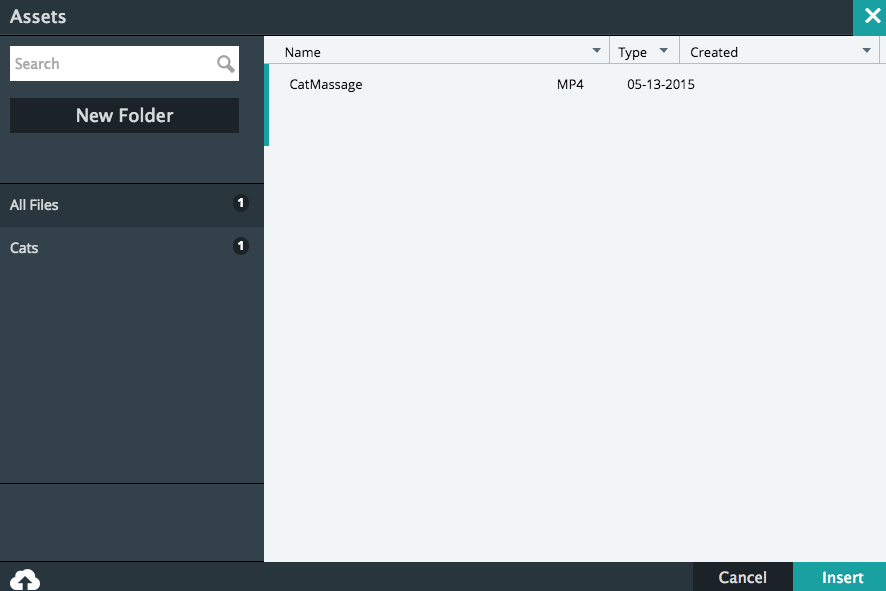 5. Customize the player theme and configure your playback options (optional but cool) and you're ready to rock n roll.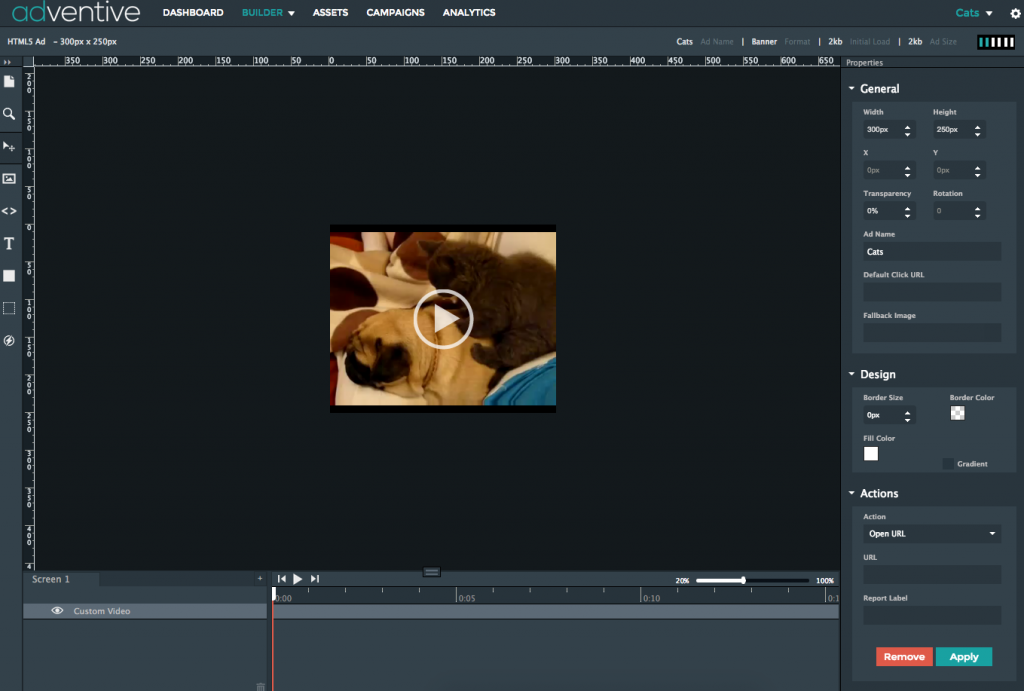 Click here to see a custom hosted video unit in all it's feline friendly glory.
As always, don't hesitate to contact us if there's anything we can do to help.