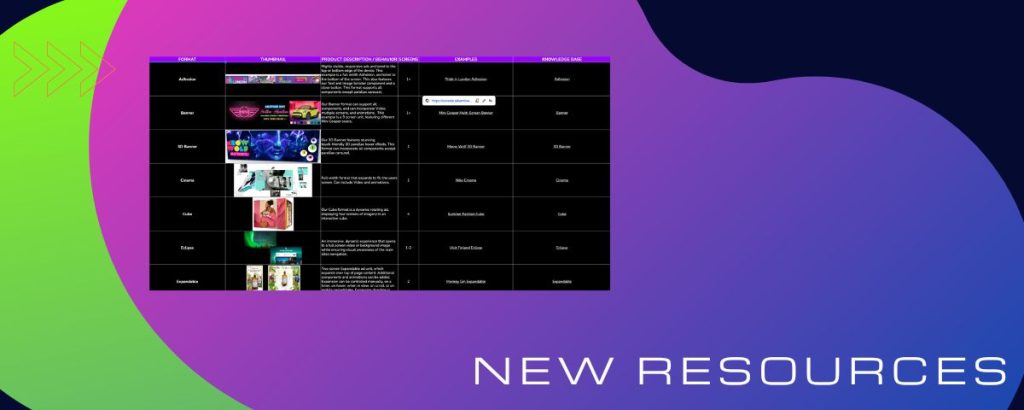 Get up to speed on the latest and greatest from Adventive. Explore our newest offerings, and refresh your memory on our breadth of solutions, so you can innovate your portfolio at any time. Grab your sales team, and set up an ideation call with the Adventive team, or peruse our extensive ad gallery for inspiration.
See something you want to try?
Reach out to our support team to schedule training.
Want to test these examples in your own account?
Great news, we can import any of these ads into your account, and provide test tags per your request.
Contact: