If you've checked out Adventive real-time analytics lately, you'll notice some big changes. Don't worry, all your favorite features are still there (real-time data updated every 15 minutes and automated tracking and tagging).
Here's the run down:
There are now five report types: overview, engagement, conversion, video and location.
Overview

The overview report is a snapshot of your campaign KPIs, providing you with high-level impression, engagement and click data. Campaign KPIs include total and unique impressions, engagements and clicks for all ads within the campaign as well as individual ad performance.
Engagement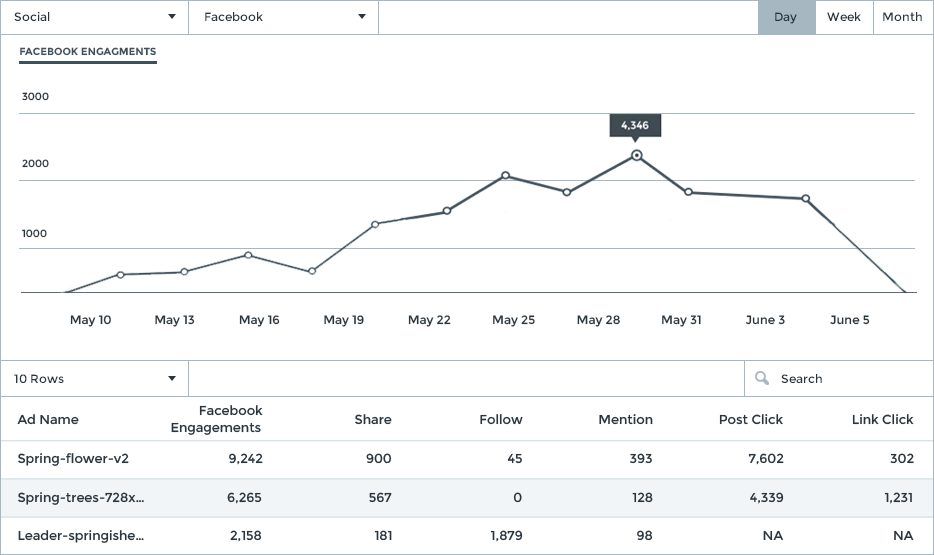 The engagement report provides a comprehensive look at how users are engaging with your ads. Engagement is broken out by category: intent, navigation, data capture, social and video so it's easy to find out how many people expanded your ad, shared your content on Facebook or clicked your Tumblr post.
If your creative contains data capture or polling components you can easily export a CSV with all your data.
Video
We know video content is key to engaging users, so we've given it its' own report. Metrics include views, percentage viewed, and total video play time as well as control engagements like replays, mutes and seeks.
Conversions
Clicks are still king. The conversion report shows total clicks, CTR, and the click-through URL for all ad units in the campaign.
Location
The location report provides a look at campaign performance by country, state/province or DMA.
Want to see it in action? Get in touch.